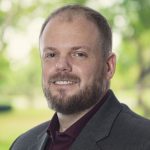 Scott Buehler
Mortgage Advisor and Solutions Finder!
Did you know I have solutions for high interest rates? Ready to begin? Start with the simple questions below. With your application, you will receive a video presentation with mortgage options based on your goals. I look forward to helping you and your family with a home purchase anywhere in Utah, Arizona, Nevada or California.
By filling out the questions above, you are giving permission to Scott Buehler to call, text or email to discuss your home loan goals. Scott provides a direct, goals-oriented experience to all clients. Want to be treated like a person and not a number? Choose Scott!